Omega-3 is an absolute all-rounder supplement, which can benefit everyone, whether professional, endurance athlete or bodybuilder. The positive effects of fatty acids on your cardiovascular system and brain, provide the basis for your performance and regeneration. This is how you optimize muscle growth and your endurance potential.
Omega-3 fatty acids belong to the essential, long-chain fatty acids and since our body cannot produce them itself, they must be ingested through food. The most important ones are eicosapentaenoic acid (EPA) and docosahexaenoic acid (DHA). We do not manage to consume enough omega-3 through food, and as a look at the omega-3 supply in Germany shows, we are not alone in this: while an omega-3 index of 8 to 11% is considered optimal, the average in Germany is just 4 to 6%. This shows that supplementation makes sense. (Clemens von Schaky, 2021)
With our omega-3 capsules you don't have to worry about this: they are highly dosed, convince with optimal bioavailability and best tolerability. Even vegans do not have to worry about the fatty acid supply, because we also offer the capsules in a vegan version!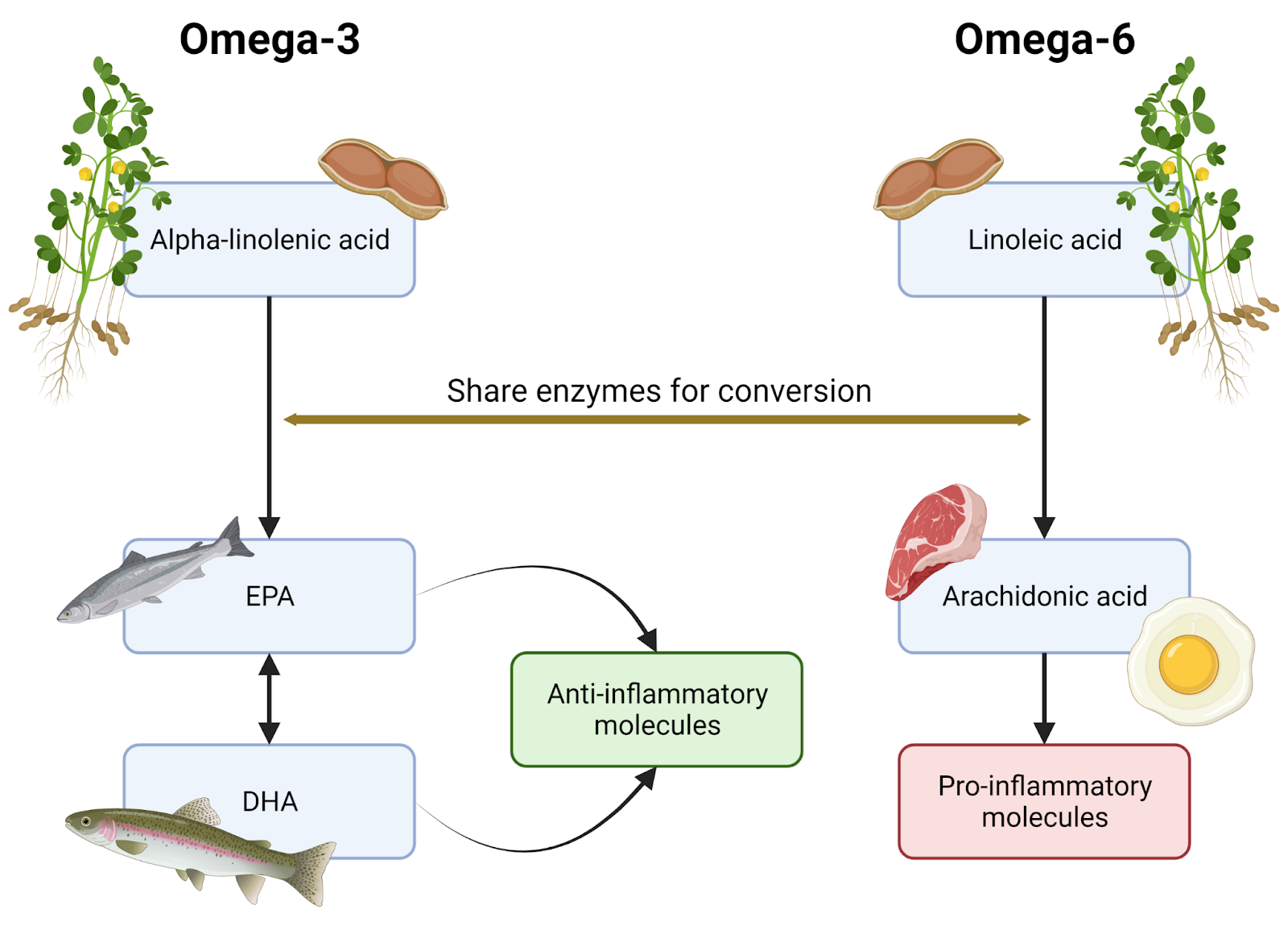 Omega-3 Capsules
We work directly with a fish oil concentrate manufacturer who uses a patented processing method to produce purified fish oil concentrates free of contaminants and oxidative damage.
The result is a highly concentrated source of triglyceride-based EPA and DHA, allowing you to obtain a clinically effective dose without needing to swallow a lot of capsules or spend a lot of money.
One serving of our product supplies 2100 mg of combined EPA + DHA. A meta-analysis of 63 randomized controlled trials found that supplementing with 500 to 4500 mg of EPA + DHA per day significantly lowered several biomarkers of inflammation in adults with chronic diseases, adults with autoimmune conditions, and healthy adults free of disease.
In another study of healthy young men and women, 1800 mg of EPA + DHA increased their omega-3 index by an average of 5%, from a starting value of 4.3% to an end value of 9.5% after five months. Importantly, it takes about five months for your cell membrane fatty acid composition to stabilize following dietary changes, so you need to be consistent with your supplementation.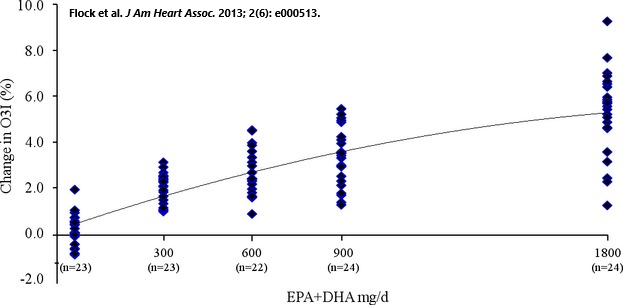 FAQ Omega-3
What is the TOTOX value of Omega-3 capsules?
The TOTOX value (TOTal OXidation value) can be thought of as a "freshness value", with a lower value indicating greater freshness and less oxidation of the fatty acids. Exposure of omega-3 fatty acids to oxygen, heat, and light can cause them to become damaged, leading to rancidity of the oil.
The European guideline value for the TOTOX value is 30, meaning that oils should have a value less than this. We have agreed with our supplier on a lower maximum value for our products, which we confirm through certificates of analysis that will eventually be available to view directly on the product page.
Unfortunately, we have made the difficult decision to not disclose our TOTOX value or the origin of our fish for strategic reasons.
Why are the vegan omega-3 capsules lower in dosage?
The coverage of omega-3 fatty acids in the vegan diet plays an important role, since most plant sources contain only ALA (alpha-linolenic acid). Although ALA can be converted by the body into the forms EPA and DHA, which are important for biological processes, the conversion rate here is below 10% for EPA and below 5% for DHA. With increasing ALA consumption, this rate is reduced by up to 50% (Gerster, 1998).
Even if vegetarians and vegans generally eat a more omega-3-heavy diet and also have higher blood plasma levels than the average, it can be useful to supplement the diet with a high-quality supplement based on an algae oil. The amount we use here is therefore perfectly sufficient for vegetarians and vegans (Conquer & Holub, 1996).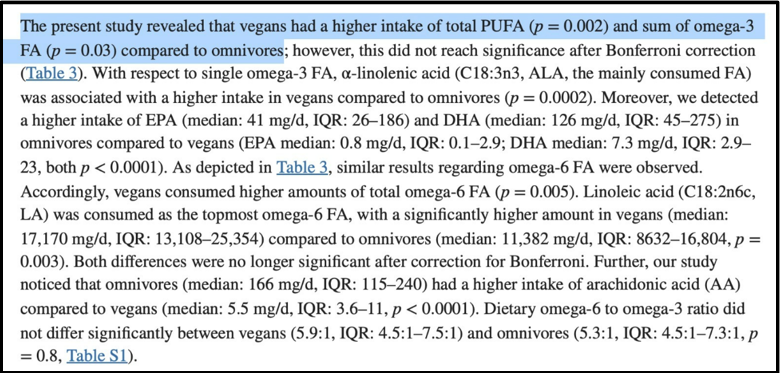 Where does the Omega-3 come from?
The fish oil in the standard omega-3 capsules comes from certified sustainable wild-caught anchovies from the coast of Peru. In the vegan capsules, it is sourced from organically controlled algae farms.
Is the Omega-3 Liquid from ESN also suitable for children?
The Omega-3 Liquid is suitable for people of all ages, provided that the dose is titrated to one's needs. For children, a standard dose is around 500 mg of combined EPA + DHA, which would equate to roughly half of a portion. However, the Kids Complete from More is more suitable for children under 11 years due to a different EPA + DHA ratio.
Are the raw materials used in the production of Super Omega-3 capsules purified and tested for persistent organic pollutants? Is there a health risk associated with taking Super Omega-3?
When extracting the fish oil for the Omega-3 fish oil products, only anchovies from fishing areas without detectable water pollution are used.
Anchovies, due to their small size and shorter lifespan, already naturally have a much lower pollutant load than larger predatory fish, which absorb large amounts of heavy metals and environmental toxins over many years.
The fish oil extracted from the anchovies is additionally purified to the maximum via several filtration processes. It is neutralized, mildly purified, micro-distilled in a vacuum, cold-filtered again and made microbiologically safe with steam before bottling.
The result is highly purified fish oil that does not even contain measurable amounts of heavy metals in the analyses, which are the most widespread and the most persistent to remove. This can be seen in the published analyses.
Sources