General information
The Designer Bar has no added sugar and no palm fat, but contains an impressive 14 g of protein per 45 g bar. This makes it the perfect substitute for sweets for athletes, nutrition-conscious people and anyone who craves chocolate.
With a creamy core of melt-in-the-mouth filling, a coating of the finest chocolate and a crunchy topping, the ESN Designer Bar provides irresistible taste explosions.
And best of all, it provides your muscles with valuable protein in a compact, simple and delicious form. Perfect for on the go, after sport or when you're feeling peckish.
Key facts
Without added sugar
Without palm fat
14g protein per bar
In delicious flavors
Creamy core with melt-in-the-mouth filling
Coated with the finest chocolate
Crunchy topping made from nut pieces
Ideal snack for any occasion
High-quality raw materials
Muscles and health
Designer Bars Premium have a high protein content. These contribute to an increase in muscle mass, to the maintenance of muscle mass and to the maintenance of normal bones.
Designer Bars Premium help you to meet your daily protein requirements and to absorb the proteins your body needs.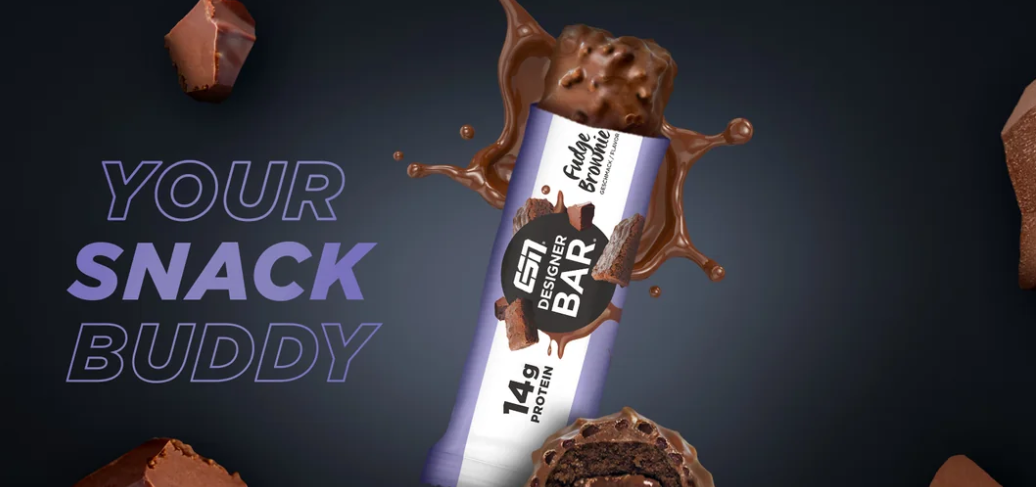 FAQ Designer Bar
Are the Designer Bars vegetarian or vegan?
No, because our Designer Bars contain collagen.
Where does the collagen used come from?
We use collagen from cattle for our bars.