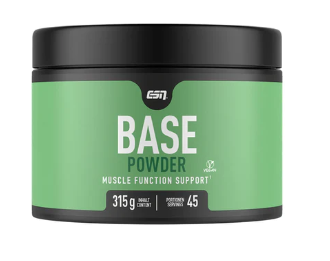 What is Base Powder?
Think mineralistic, think basic - with ESN Base Powder. The alkaline minerals in our Base Powder support the electrolyte balance, regulate your blood pressure and let your muscles perform optimally. Athletes need electrolytes to maintain a healthy acid-base balance and replenish electrolytes lost through sweat and physical activity.
Intense physical activity and nutrition affect the body's acid-base system. Some research suggests that a state of chronic acidosis has a negative long-term effect on health, that dietary supplements can affect acid-base balance, and that a more alkaline diet can improve health and athletic performance.
Key Facts
Alkaline minerals for electrolyte balance, blood pressure and muscle function
Optimal ratio of sodium, potassium, calcium and magnesium
Ideal for people with increased mineral requirements
Tasteless and easily soluble
100 % vegan
Ingredients Base Powder
In our Base Powder we combine sodium, potassium, calcium and magnesium, so everything you need for optimal supply and optimal performance. What are you waiting for? Think mineralistic, think basic - with Base Powder!
Potassium

Potassium helps relay signals through your nervous system that are sent to the muscles, ultimately causing them to contract. As an electrolyte, potassium's functions include transporting nutrients and waste within the cells, in addition to relaying electrical signals. In addition, it regulates the sodium concentration and can therefore have a positive influence on blood pressure.
Sodium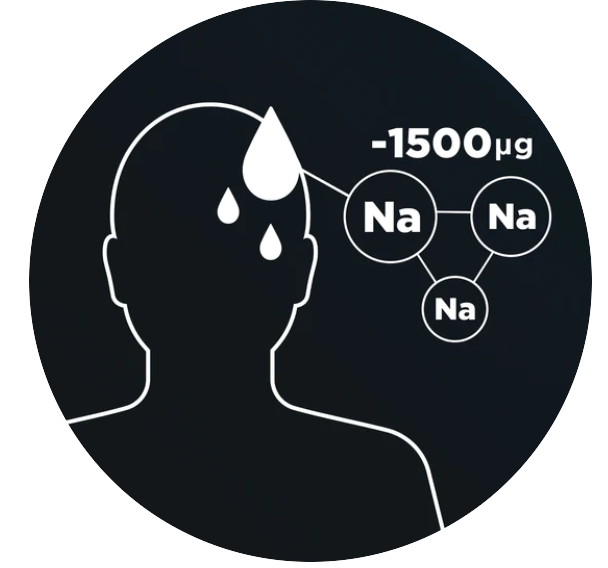 You know that salty taste on your lips after an intense workout?! When you sweat, you experience one of your body's most important mechanisms for thermoregulation, because the heat you give off allows you to work out at high intensities. On average, you lose a full 1500mg of sodium per hour while exercising. Adequate sodium intake before, during and after exercise is therefore extremely important and can even delay your state of exhaustion. The fact that we tend to consume more sodium than potassium in our normal diet, we have considered in Base Powder and adjusted the ratio.
Calcium and magnesium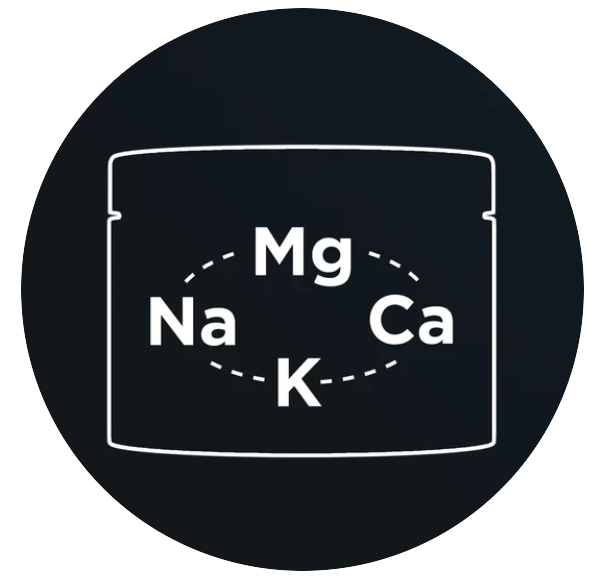 The muscle contraction you need for any form of exercise is regulated by calcium and magnesium, among other things. Calcium binds to proteins such as troponin C and myosin. These processes change the shape of the proteins, which in turn leads to contraction. Magnesium can bind to the same binding sites as calcium, but to provide muscle relaxation.
Die Einnahme von Base Powder kann dazu beitragen, einen basischeren Körper zu erhalten. Löse eine Portion des Pulvers in einem Getränk deiner Wahl auf. Es eignet sich am besten während oder nach einer harten Trainingseinheit oder am Morgen, um Elektrolytverluste auszugleichen.