Curcuma originates from South Asia and is even considered a sacred plant there and in India. Curcuma is an integral part of traditional health teachings and Ayurveda.
Its effects are also being researched in Europe. Curcuma was already listed in the World Health Organization's (WHO) monographs on selected medicinal plants in 1999. The uses of curcuma, which are described by solid clinical data or pharmacopoeias of traditional medicine, include
Flatulence
skin problems
inflammation-related (joint) pain
Amenorrhea (absence of menstruation)
diarrhea
reflux (acid regurgitation)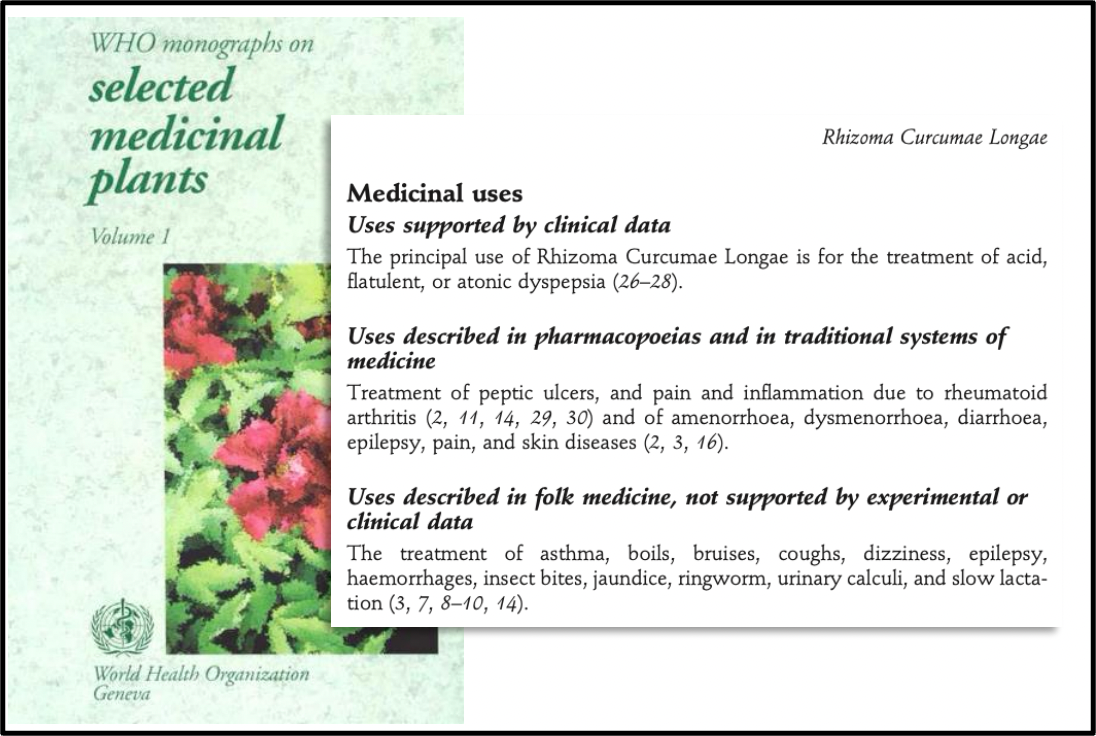 A special feature of curcuma powder is its bright yellow color. The root owes this to the curcuminoids it contains. These include curcumin and other curcumin-like substances: demethoxycurcumin, bisdemethoxycurcumin and cyclocurcumin.
Curcumin is a secondary plant substance and one of the biologically active substances of the curcuma root. The substance belongs to the potent polyphenols, which are mainly contained in the outer layers of plants and are therefore unfortunately largely lost when fruit and vegetables are peeled.
Normal turmeric powder contains 3 to 5% curcuminoids, about half of which is curcumin. This makes a large amount of curcuma powder necessary for a high amount of curcuminoids, which is why "Golden Milk", for example, does not provide a relevant amount of curcuminoids. ESN Curcumin Liquid Capsules contain curcumin in the particularly potent premium NovaSol® liquid form.
Curcuma and skin health:
Improvement of skin problems such as acne or various forms of dermatitis
A systematic review of clinical studies on the effect of curcuma on skin health from 2016 consistently found that curcuma brought about a significant improvement in skin problems compared to control groups.
Positive effect on inflammatory skin problems
Another review emphasizes that there is increasing evidence that curcuma can have a positive effect on inflammatory and infectious skin problems in particular. The effect is understandable, as the anti-inflammatory effect of turmeric has been established in a large number of studies.
Curcuma and digestion:
Versatile positive effects on the entire digestive system
A systematic review and meta-analysis on turmeric and digestive problems summarizes that turmeric can have positive effects on a variety of digestive problems. The most common include flatulence, reflux and irritable bowel syndrome.
These positive effects are repeatedly found in many other scientific studies on curcuma and curcumin (example 1, example 2, example 3)
Curcuma for joint problems:
Positive effects on arthritis and osteoarthritis
In a systematic review and meta-analysis of randomized clinical trials, it is summarized that - even if there are not yet enough clinical trials with large numbers of participants - a definitive recommendation for the use of curcuma for the treatment of arthritis and osteoarthritis can already be made from a scientific point of view. Overall, the review also emphasizes that there is now sufficient evidence that curcuma has a positive effect on arthritis and inflammation in general.
Influence of curcuma on training:
Improving recovery after strength training: In a systematic review of the current data on the effect of curcumin on exercise-induced muscle damage, it is summarized that curcumin can reduce the intensity of perceived muscle pain and also measurably reduce muscle damage by reducing muscle creatine kinase. The anti-inflammatory effect of curcuma also comes into play here.
Comprehensive positive effects on athletic performance: In another systematic review, also from 2020, the intake of curcuma was also found to reduce inflammation levels, reduce the occurrence of oxidative stress, muscle damage and muscle pain, improve overall recovery and performance and improve digestion.
No influence on anabolic signals due to anti-inflammatory effect: Many studies have now shown that anti-inflammatory drugs can inhibit anabolic signals. This is because acute inflammation is basically intentional and induces muscle growth. Excessive, chronic or systemic inflammation, on the other hand, has a negative effect on muscle growth, which is why older people benefit from anti-inflammatory drugs in terms of muscle growth. The situation is somewhat different with curcuma, however, as it inhibits inflammation in a different way and therefore does not impair muscle growth. Neither for young nor old. Curcuma is therefore the remedy for athletes when it comes to anti-inflammatory effects.
Effects of curcuma on biochemical processes:
Increase serotonin and dopamine
Various studies have found that curcuma is involved in the modulation of various neurotransmitters, including serotonin and dopamine.

FAQ Curcumin Liquid Capsules
Turmeric is often contaminated with lead and mineral oil components, is there a laboratory analysis for harmful substances?
Yes, there is: The relevant analyses can be called up in the "Analyses" tab on the product homepage.
Should I take Curcumin Liquid Capsules if I have high blood pressure?
Curcumin has anticoagulant properties that can influence blood pressure and other hemodynamic factors. To be on the safe side, the intake should always be clarified with a doctor who can make an individual assessment.