Our ESN ISOCLEAR is a patented whey protein isolate that tastes fruity delicious and refreshing. Because through novel, food-technical processes, fat, lactose, disturbing minerals and undesirable whey flavor carriers are virtually removed in ISOCLEAR. The result? A refreshing protein drink that tastes like a soft drink.

Key Facts
Protein drink with fruity delicious taste
Perfect alternative to creamy protein shakes
Clear, refreshing, light - perfect for summer
Valuable amino acid profile
Gently produced, easily digestible, biologically intact all around
In many different varieties
Fat-, sugar- and lactose-free
Suitable for vegetarians
Premium Whey Protein Isolate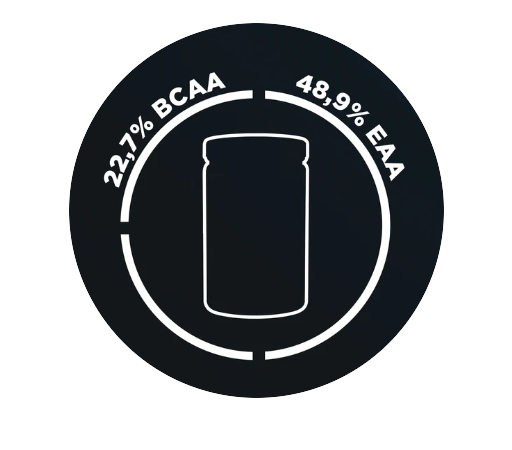 ISOCLEAR offers an excellent amino acid profile consisting of above average 48.9% EAAs and 22.7% BCAAs.
Our premium whey protein isolate has high bioavailability and is also easily digestible.
As the perfect alternative to a creamy protein shake, ISOCLEAR is filtered so pure that neither suspended solids nor an unpleasant aftertaste cloud the clear soft drink.

Refreshing soft drink - Fruity and delicious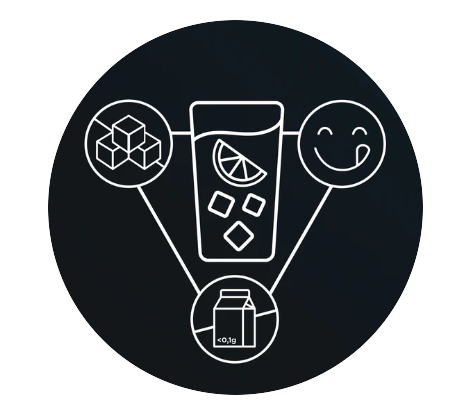 A taste experience that meets the highest quality standards. The virtually fat-, sugar- and lactose-free protein soft drink supports you optimally in your weight management.
Our ESN ISOCLEAR is a fruity delicious protein drink for nutrition-conscious people.
The powder can be prepared with water to a clear and refreshing soft drink. The whey protein isolate is also particularly delicious when prepared cold.
Muscles and health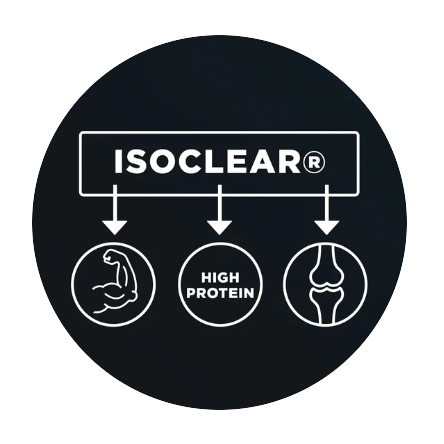 ISOCLEAR consists of high-quality proteins that can help increase and maintain muscle mass, as well as maintain normal bones.
Virtually fat-, sugar-, and lactose-free, isolate effectively complements your successful weight management and daily protein needs.
Proteins are vital macronutrients and provide, among other things, for the transport of vital substances in the body.
Why protein shakes are useful for your workouts
If you want to build muscle fast, increase your macronutrient levels, and shorten your recovery time at the same time, it's hard to beat a high-quality protein shake - whether it's made with Whey or vegan proteins. Research has shown that taking protein supplements as part of a strength training program can preserve lean body mass and increase strength, so including protein shakes in your diet plan makes perfect sense if you want to build strength, muscle or athleticism.
Increase in muscle mass
Protein shakes are useful to support your muscles optimally. Combining protein shakes with strength training can promote muscle growth and improve physical performance and recovery. This is possible because strength training, as well as an increased intake of high-quality protein, stimulates muscle protein synthesis. Protein shakes provide amino acids that can be easily absorbed by the body. Studies have shown that protein shake intake increases amino acid levels in the bloodstream, which in turn triggers a stronger response to muscle synthesis.
Protein shakes for weight loss
Protein shakes for weight loss can also be useful. After all, the most important factor in losing weight, besides exercise, is achieving a calorie deficit. Protein shakes help you in that they can increase the feeling of satiety, and thus make it easier for you to reach your calorie deficit. One product alone, however, does not ensure weight loss!
Several hormones are involved in appetite stimulation and control, including the peptide tyrosine tyrosine (PYY), glucagon-like peptide 1 (GLP-1), and ghrelin. Protein intake appears to influence their production. Both PYY and GLP-1 are hunger-reducing hormones, and studies show that a high-protein diet increases levels of both hormones after a meal. In addition, there is evidence that protein can also lower ghrelin levels - a hormone that stimulates appetite.
Who are protein shakes useful for?
Protein shakes are useful for anyone who cannot meet their daily protein needs through their diet. Therefore, protein shakes are particularly suitable for people who perform a particularly intense workout or have an increased protein requirement due to their life situation.

FAQ ESN ISOCLEAR
Can ISOCLEAR be consumed during pregnancy?
Yes, you can consume ISOCLEAR during your pregnancy.
How do I prepare the ISOCLEAR so that it dissolves perfectly?
Due to the ingredients and the nature of the powder, it is normal that it does not dissolve immediately and foams at first. Follow our instructions to get the most out of your ISOCLEAR.
Fill approx. 300ml of water into your shaker with strainer or mixing ball
Now add the 30g of ISOCLEAR
Shake the drink for about 30 seconds
Let the shake rest for 5-10 minutes, put the shake in the fridge for this purpose
Add the remaining 200ml of water and shake again for 30 seconds
Let the shake rest again for at least 1 minute, it should now be ready for consumption
What is the chemical score of Isoclear?
The chemical score of Isoclear is 94, indicating that IsoClear has an extremely high protein quality.
What is the PH value of IsoClear?
We do not have any precise analyses of the pH value of our whey proteins, but they should be between 6 and 7 pH based on their manufacturing origins.
Are the Vegan Isoclear nutritional values correct?
Yes, the values are correct. The vegan Isoclear has added leucine to improve its anabolic potential, which is not listed under any of the macronutrients but still provides calories. The same is true of malic and citric acids.
Per 100 grams, there are 361 kcal, 4.8 grams carbohydrate, and 64 grams of protein.
Since protein and carbohydrate have 4 kcal per gram, these add up to just 275 kcal, which is a difference of 86 kcal from the listed amount. That difference is due to the leucine, malic acid, and citric acid.
Does Isoclear have a complete amino acid profile?
Yes, Isoclear has a complete amino acid profile.
Is ISOCLEAR gluten-free and nut-free?
Yes, ISOCLEAR is gluten-free and nut-free.