To have your ESN order delivered to a packing station in your area, it is necessary that you first register online via the registration form for this service from DHL. This is done via the DHL website.
Please note that these conditions only apply to shipping within Germany.
After completing the registration, you will receive your customer card with your personal customer number within a few days. You can then use the DHL Packstation Finder to find a Packstation in your immediate vicinity based on your address.
For the delivery of your order to a Packstation, we only need your postal number and the three-digit number of the selected Packstation in order to deliver your shipment as requested. Further address details, such as the street name of the packing station are not necessary or even hindering and can lead to problems with the delivery by DHL.
Please enter the postal number in the field "additional adress" and the packing station with three-digit number in the field "Street..." in your order in our store. This is also noted in the corresponding column.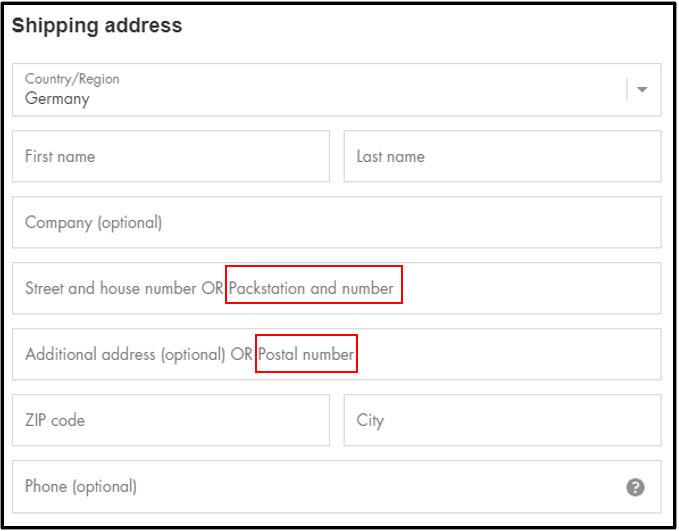 You can find more interesting information and the procedure for parcel pickup on the DHL website listed above.
FAQ
You did not receive a pick-up slip in your mailbox for your order?
Unfortunately, you need a pickup slip to pick up your order at the Packstation - we can't recreate it for you ourselves. The only solution here: Once you have been informed by our logistics partner that your package has been returned to us, please contact our support team with your order number and full address. The team will then send your package on its way again so that you don't have to wait any longer.