You can order gift certificates at any time in our Fitmart Shop. Please use the following link: Fitmart gift vouchers
You can choose between a 25 Euro, 50 Euro and 100 Euro gift certificate.
At Fitmart you can find ESN and More products. Unfortunately, we do not offer our own gift vouchers in our ESN Shop at the moment.
Gift vouchers (vouchers for a certain amount of Euros) are to be considered as another payment method. You usually receive them from the customer service as compensation for problems with a previous delivery. Please enter them in the penultimate step "Payment" in the ordering process.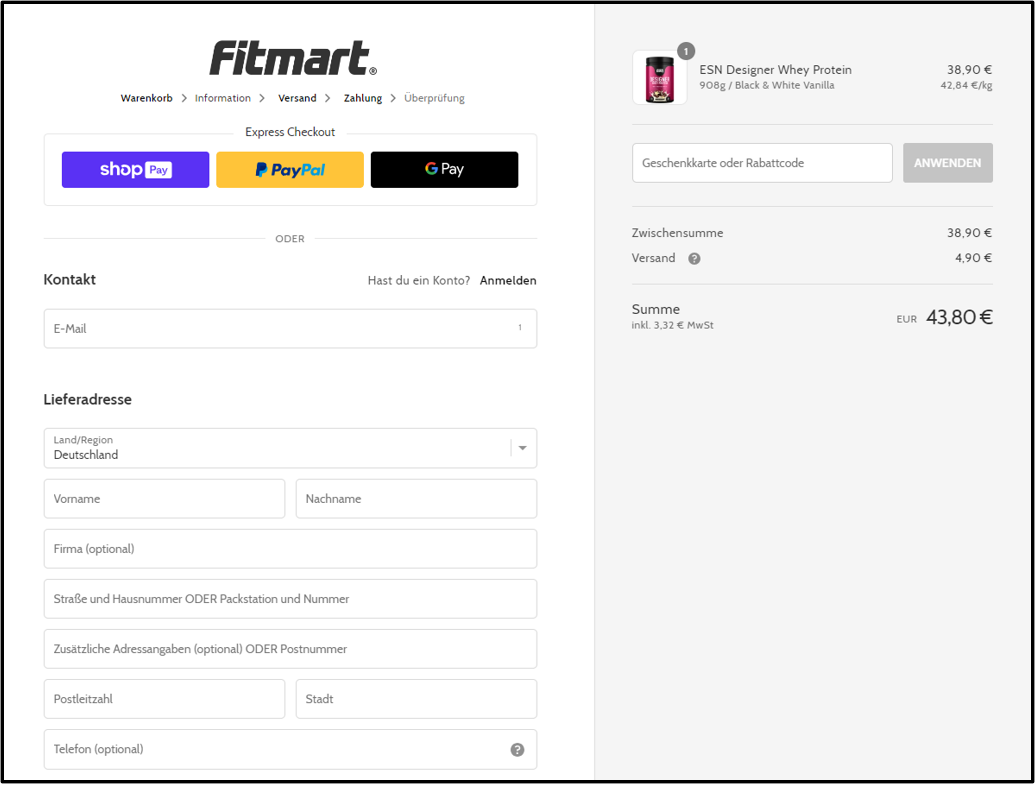 After clicking the "Apply" button, the corresponding voucher amount will be deducted from your invoice amount.