Return items yourself
You can now easily return your items yourself - faster than ever before:
Log in to your ESN customer account
Select the order from which you want to return items
Click on "Return items
Now select the respective items and a reason for return
Confirm your entries
Now you can retrieve your return label. We will also send it to you again by e-mail
Pack the items well and send them back to us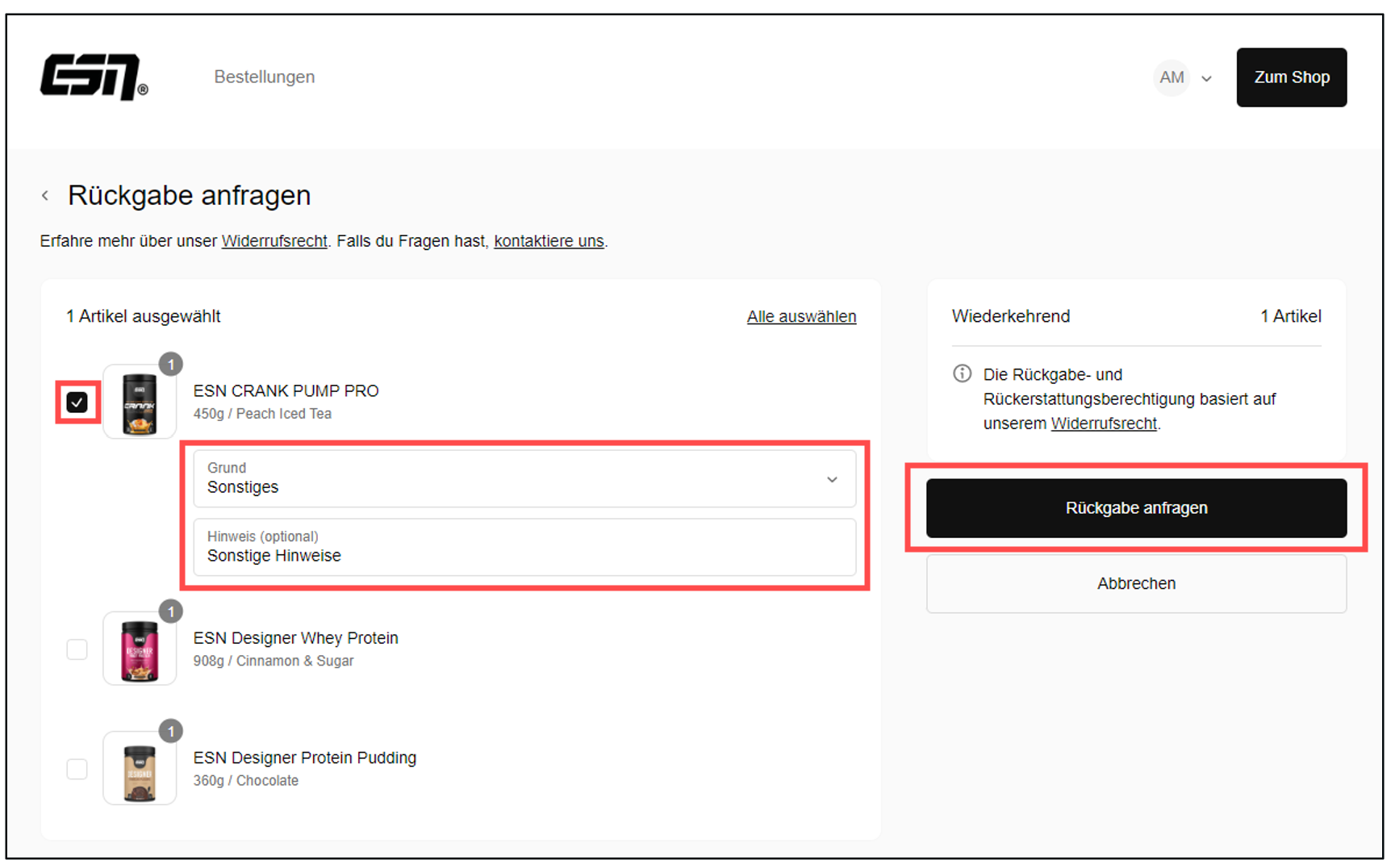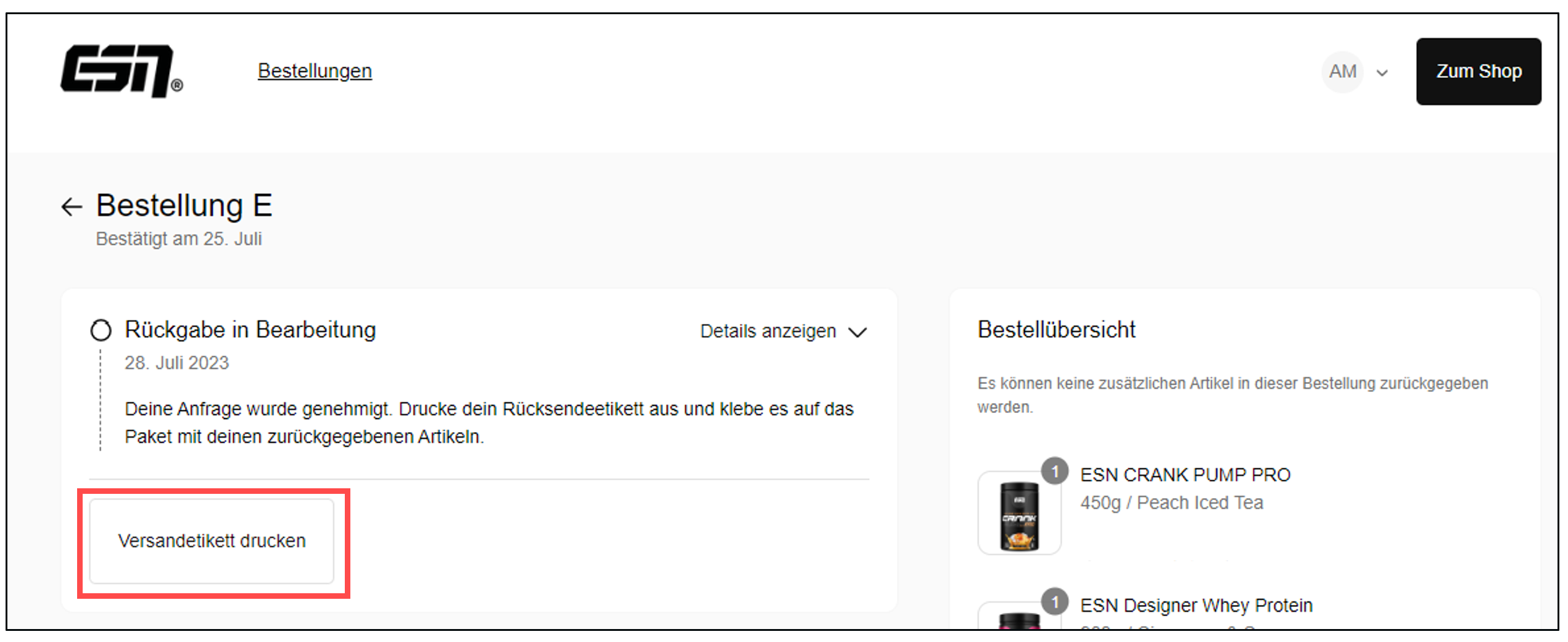 Returning items with the help of customer service
If you would like to return your order, please get in touch with our customer service.
Please note that opened products are excluded from return. If your product has a quality defect, please contact our customer service, indicating your order number and the affected products to our customer service.